Kirk Group - Membrane transport in parasites
Kiaran is not currently taking on students.  All projects in which he is involved are undertaken in collaboration with the labs of Dr Adele Lehane and/or Dr Giel van Dooren and students are encouraged to contact them in relation to potential research projects.
Story | Tuesday 23 November 2010
Event | Thu 5 March 2020
PhD exit seminar by Sanduni Hapuarachchi from the van Dooren Group at the Research School of Biology, whose work highlights the important roles transporters play in parasites and open avenues to further explore this important class of proteins.
Event | Fri 28 February 2020
Audrey Odom John, Chief of the Division of Infectious Diseases at Children's Hospital of Philadelphia. A physician-scientist, Dr. John's NIH-funded research has focused on Plasmodium falciparum malaria parasites, with a particular interest in targeting parasite metabolism to identify novel targets for drug development
Event | Thu 13 June 2019
A key mediator of protective immunity to malaria is antibodies that block merozoite invasion of the RBC.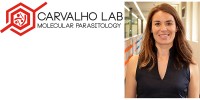 Event | Thu 11 April 2019
Malaria causes a significant health burden worldwide. An efficient vaccine has yet to be developed but a handful of treatment options exist.
Event | Thu 28 February 2019
Malaria elimination/ eradication has been a global policy for the past decade and has enabled some tremendous achievements.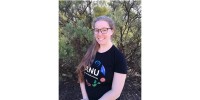 Event | Thu 9 August 2018
Apicomplexans are a phylum of unicellular eukaryotic parasites that cause a range of diseases in humans, including toxoplasmosis and malaria.
Event | Thu 26 July 2018
Mechanosensitive channels are fundamental molecular components of mechanosensory systems in all organisms.
Pages