Kirk Group - Membrane transport in parasites
Kiaran is not currently taking on students.  All projects in which he is involved are undertaken in collaboration with the labs of Dr Adele Lehane and/or Dr Giel van Dooren and students are encouraged to contact them in relation to potential research projects.
Story | Wednesday 3 June 2015
Groups of scientists across ANU are teaming up to fight one of the world's most deadly diseases.
Story | Thursday 18 December 2014
The future of parasite research in Australia will be in safe hands as 16 young Australian scientists converged for an intensive 2-week workshop with world-leading biologists to study worms, protozoans, ticks, fleas, lice and more.
Story | Tuesday 2 December 2014
Scientists have released details of a raft of new chemicals with potent anti-malarial properties which could open the way to new drugs to fight the disease.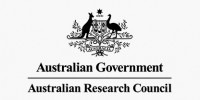 Story | Monday 17 November 2014
Story | Tuesday 9 September 2014
Story | Wednesday 30 April 2014
Professor Kiaran Kirk has been appointed as the Dean of the ANU College of Medicine, Biology and Environment.
Story | Thursday 14 February 2013
Researchers have discovered how a new class of antimalarial drugs kills the malaria parasite, showing that the drugs block a pump at the parasite surface, causing it to fill with salt.
Story | Tuesday 23 November 2010
Pages