Biology Teaching and Learning Centre
The Biology Teaching and Learning Centre (BTLC) coordinates all biology teaching across the campus.
The BTLC team, consisting of teaching staff, laboratory staff and student administrators, provides services to staff and students related to undergraduate, postgraduate and research programs and courses.
The physical and postal address of the BTLC may be found on our Contact us page.
Read more about the BTLC on under Biology Study.
Head
Deputy Head
First Year Coordinator, Lecturers
Convener, Lecturers
Convenors
Student Administration Manager
Senior Student Administration Officer (HDR)
Senior Student Administration Officer (Coursework)
Student Administration
Team Leader
Technical Officers
Education Technical Support Officer
Story | Tuesday 1 May 2018
I love that I'm constantly being challenged to develop new teaching methods to meet the changing needs of student learning styles- from traditional to international to mature age students.
Story | Thursday 23 March 2017
In my research, I have been a bit of a jack-of-all-trades, which is well suited to teaching the large first year classes ranging in topics from evolution and ecology through to biochemistry and molecular biology.
Story | Monday 30 January 2017
January is not normally thought of as a teaching-heavy month, but RSB members were involved in a number of outreach events early this year.
Story | Monday 14 November 2016
I am passionate about health and disease in general and particularly how the health of vulnerable populations can be improved.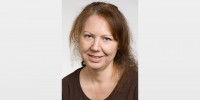 Story | Monday 2 May 2016
It is such a great pleasure of mine to introduce students to the breadth of biological disciplines that they can study and research here at RSB.
Event | Fri 22 September 2023
2023 Honours/Masters Final Seminars - Division of Biomedical Science and Biochemistry
Event | Wed 20 September 2023
2023 Honours/Masters Final Seminars - Division of Ecology and Evolution
Event | Tue 19 September 2023
2023 Honours/Masters Final Seminars - Division of Plant Sciences