Brock Group - Membrane Structural & Synthetic Biology
Biological membranes differentiate our cells from the extracellular environment and micro-organisms that cause disease. Essential to the function of these bio-membranes are the protein molecules embedded within them. My research uses X-ray crystallography and Cryo-Electron Microscopy to visualise these membrane proteins in near-atomic detail to understand how they function in the context of health and disease. For example, how does a resistance transporter protein transport particular drugs selectively? How does a receptor recognise a specific molecule and turn this into a signal affecting cell behaviour? Visualising the structure of these proteins in complex with the molecules they interact with is often a necessary first step in understanding these phenomena for developing treatments and technologies that can benefit society.
I have recently become increasingly interested in using synthetic biology to engineer the membrane proteins within yeast for a particular purpose,  including the creation of living bio-sensors for disease diagnosis, displaying a synthetic library of "nanobodies" on their surface  and modifying the secretory pathway for high-yield production of valuable proteins.
Administration Assistant
Group Leader
Postdoctoral Fellow
Research Assistant
Honours Student
PhB Student
PhD Students
Research Officer
Special Project Students
Technical Assistant
Volunteers
Story | Monday 2 March 2020
My group focuses on understanding the function of integral membrane transporters and receptors from a structural perspective.
Event | Fri 17 November 2023
DNA stability is a prerequisite in many of its applications, ranging from DNA-based vaccine, data storage to gene therapy. However, the existing strategies to enhance the DNA stability are ineffective and limited in scope.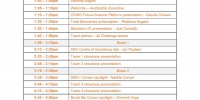 Event | Tue 20 October 2020
National undergraduate synthetic biology challenge.
Event | Thu 8 October 2020
Seminar by Mathieu Coincon, Senior Researcher – MicroED specialist Swedish CryoEM Facility, Stockholm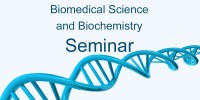 Event | Thu 24 September 2020
The role of nutrient balance in lifespan extension by dietary restriction in Drosophila, Matthew Piper, School of Biological Sciences, Monash University, Victoria, Australia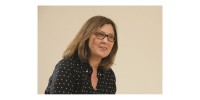 Event | Wed 5 February 2020
Tracy Palmer is Professor of Microbiology in the Faculty of Medical Sciences, Newcastle University. She is an internationally-acclaimed molecular microbiologist who has made seminal contributions regarding bacterial protein secretion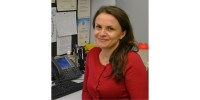 Event | Thu 17 October 2019
Mitochondrial function and cell viability require a functional and healthy mitochondrial proteome.