Maier Group - Molecular mechanisms of malaria pathogenesis
The research questions we are trying to answer are revolving around "How do malaria parasites survive in the host?", "What is are the mechanisms of sexual differentiation?", and "What special roles do lipids play in the life-cycle progression of the malaria parasite?". Hence the Maier Group focusses on the identification of molecules involved in malaria pathogenesis and transmission. In order to elucidate the functions of these molecules we use biochemical, molecular, genetic and cell biological techniques. The long-term goal is not only to identify and develop new intervention strategies against malaria, but also to understand the underlying biological principles.
The Maier Group is also interested in adaptations to the parastic life-style and the impact of parasites more broadly.
Group Leader
Research Officer
Divisional Visitor
PhD Students
Masters Student
Special Project Student
Visiting Fellows
Honours Student
Volunteer
Selected publications
Alexander G. Maier: "Now I feel like a true parasitologist" - Concept-based training for Early Career Scientists, Veterinary Parasitology 2018; 252: 80-84. 
Erick T. Tjhin, Christina Spry, Alan L. Sewell, Annabelle Hoegl, Leanne Barnard, Anna E. Sexton, Vanessa M. Howieson, Alexander G. Maier, Darren J. Creek, Erick Strauss, Rodolfo Marquez, Karine Auclair and Kevin J. Saliba: Mutations in the pantothenate kinase of Plasmodium falciparum confer diverse sensitivity profiles to antiplasmodial pantothenate analogues PLoS Pathogens, 2018;14(4):e10069
Meng Zhang, Pierre Faou, Alexander G. Maier,* Melanie Rug*: Plasmodium falciparum export protein PFE60 plays a role in Maurer's clefts architecture, International Journal for Parasitology 2018; 48: 83-95
Phuong N. Tran, Cameron Tate, Melanie C. Ridgway, Kevin J. Saliba, Kiaran Kirk and Alexander G. Maier: Human dihydrofolate reductase influences the sensitivity of the malaria parasite Plasmodium falciparum to ketotifen - a cautionary tale in screening transgenic parasites International Journal for Parasitology: Drugs and Drug Resistance, 2016 6, 179-183
Phuong N. Tran, Simon H. J. Brown, Melanie Rug, Melanie C. Ridgway, Todd W. Mitchell and Alexander G. Maier: Changes in lipid composition during sexual development of the malaria parasite Plasmodium falciparum; Malaria Journal, 2016 Feb 6, 15:73
Melanie Rug, Marek Cyrklaff, Antti Mikkonen, Leandro Lemgruber, Simone Kuelzer, Cecilia Sanchez, Jennifer Thompson, Eric Hanssen, Matthew O'Neill, Christine Langer, Michael Lanzer, Freddy Frischknecht, Alexander G. Maier and Alan F. Cowman: Export of virulence proteins by malaria-infected erythrocytes involves remodelling of host actin cytoskeleton; Blood, 2014 Nov 27;124(23):3459-68
Phuong N. Tran, Simon H. J. Brown, Todd W. Mitchell, Kai Matuschewski, Paul J. McMillan, Kiaran Kirk, Matthew W. A. Dixon and Alexander G. Maier: A female-gametocyte-specific ABC transporter plays a role in lipid metabolism in the malaria parasite Nature Communications, 2014 Sep 8;5:4773.
Alexander G. Maier: The Malariologist's Molecular Toolbox, In: Jane Carlton, Susan Perkins, Kirk Deitsch eds. Malaria Parasites - Comparative Genomics, Evolution and Molecular Biology (2012). Hethersett, Norwich, UK: Horizon Scientific Press
Alexander G. Maier, Brian M. Cooke, Alan F. Cowman and Leann Tilley: Malaria parasite proteins that remodel the host erythrocyte, Nature Reviews Microbiology, 2009 May 7 (5): 341-354
Alexander G. Maier, Melanie Rug, Monica Brown, Matthew T. O'Neill, Srabasti Chakravorty, Tadge Szestak, Joanne Chesson, Yang Wu, Katie Hughes, Ross Coppel, Chris Newbold, James Beeson, Alister Craig, Brendan S. Crabb and Alan F. Cowman: Exported Proteins Required for Virulence and Rigidity of Plasmodium falciparum-Infected Human Erythrocytes, Cell, 2008 Jul 11, 134:48-61
Alexander G. Maier*, Melanie Rug*, Matthew T. O'Neill, James Beeson, Matthias Marti, John Reeder and Alan F. Cowman: Skeleton Binding Protein 1 functions at the parasitophorous vacuolar membrane to traffic PfEMP1 to the Plasmodium falciparum-infected erythrocyte surface, Blood 2007 Feb, 109(3): 1289-1297 
Manoj T. Duraisingh, Alexander G. Maier, Tony Triglia and Alan F. Cowman: The erythrocyte binding antigen-175 functions in invasion of human erythrocytes by Plasmodium falciparum utilizing sialic acid-dependent and -independent pathways, Proceedings of the National Academy of Sciences 100 (8) (2003) 4796-4801
Alexander G. Maier, Manoj T. Duraisingh, John C. Reeder, Sheral S. Patel, James W. Kazura, Peter A. Zimmerman and Alan F. Cowman: Plasmodium falciparum erythrocyte invasion via glycophorin C and selection for Gerbich-negativity in human populations, Nature Medicine 9 (1) (2003) 87-92.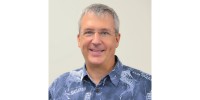 Event | Mon 2 March 2020
The emergence and spread of Plasmodium falciparum parasites that are resistant to front-line antimalarial artemisinin-combination therapies (ACT) threatens to erase the considerable gains against the disease of the last decade. We developed a new large-scale phenotypic screening pipeline and used it to carry out the fi
Event | Fri 28 February 2020
Audrey Odom John, Chief of the Division of Infectious Diseases at Children's Hospital of Philadelphia. A physician-scientist, Dr. John's NIH-funded research has focused on Plasmodium falciparum malaria parasites, with a particular interest in targeting parasite metabolism to identify novel targets for drug development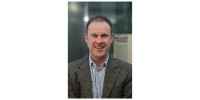 Event | Thu 27 June 2019
 The genome of the malaria parasite Plasmodium falciparum is maintained primarily as transcriptionally competent, euchromatin with only rest
Event | Thu 13 June 2019
A key mediator of protective immunity to malaria is antibodies that block merozoite invasion of the RBC.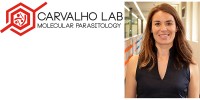 Event | Thu 11 April 2019
Malaria causes a significant health burden worldwide. An efficient vaccine has yet to be developed but a handful of treatment options exist.
Event | Thu 28 February 2019
Malaria elimination/ eradication has been a global policy for the past decade and has enabled some tremendous achievements.
Event | Thu 14 February 2019
Malaria is a deadly disease, caused by parasite Plasmodium falciparum, that affects a large percentage of the world's population.
Story | Monday 5 July 2021
Professor Bruno von Schmarotzersindwunderbarhausen in his idiosyncratic attire is not something you would see during a regular day on campus. He only appears in the same classes taught by Professor Alexander Maier - his alter ego.
Story | Thursday 4 March 2021
Researchers from The Australian National University (ANU) have exposed a fatal flaw in the deadly parasite that causes malaria - one of the world's biggest killers.
Story | Wednesday 30 September 2020
Merryn Fraser explains how the malaria parasite's appetite for cholesterol can be used against them. This speech is intended for audiences of 12+. Or, watch the 'Three Minute Thesis' (3MT) version of her speech.
Pages