Linde Group - Population genetics, evolution, phylogeography and molecular phylogenetics of fungi
Our main research interest is in fungal-plant-interactions. Our work includes both applied and pure research on a range of important pathogens including barley scald, barley net blotch, Ascochyta on chickpea, Phytophthora etc. We study evolutionary aspects of plant-pathogen-interactions, often utilising population genetic tools to investigate pathogen biology. We are also investigating the mycorrhizal-plant interactions, mycorrhizal fungi species diversity, population diversity and host specificity of orchid mycorrhizae. Speciation processes in orchids are facilitated by specific pollinator interactions, and possibly mycorrhizal interactions. We are using sexually deceptive orchids to study these interactions.
Group Leader
PhD Students
Technical Assistants
Selected publications
Linde, C. C. and Smith L. M. 2019. Host specialisation and disparate evolution of Pyrenophora teres f. teres on barley and barley grass. BMC Evolutionary Biology 19 :130. https://doi.org/10.1186/s12862-019-1446-8.
Reiter, N., Lawrie, A. C. and Linde, C. C. 2018. Matching symbiotic associations of an endangered orchid to habitat to improve conservation outcomes. Annals of Botany 122: 947-959, 00. https://doi.org/10.1093/aob/mcy094.
Ruibal, M. P., Triponez, Y., Smith, L. M., Peakall, R. and Linde, C. C. 2017. Population structure of an orchid mycorrhizal fungus with genus-wide specificity. Scientific Reports 7:5613. DOI:10.1038/s41598-017-05855-3.
Carstens, E., Linde, C. C., Slabbert, R., Miles, A. K., Donovan, N. J., Hongye, L., Zhang, K., Dewdney, M. M., Rollins, J. A., Glienke, C., Schutte, G. C., Fourie, P. H., McLeod, A. 2017. A global perspective on the population structure and reproductive system of Phyllosticta citricarpa, a pathogen of citrus. Phytopathology 107:1-11. http://dx.doi.org/10.1094/PHYTO-08-16-0292-R.
Linde, C. C., Smith LM, Peakall R. 2016. Weeds, as ancillary hosts, pose disproportionate risk for virulent pathogen transfer to crops. BMC Evolutionary Biology 16:1-12.
Linde, C. C.; Phillips, R. D.; Crisp, M. D.; et al., Congruent species delineation of Tulasnella using multiple loci and methods, New Phytologist 201(1) 6-12. 2014
Sakaguchi, Shota; Bowman, David M. J. S.; Prior, Lynda D.; et al., Climate, not Aboriginal landscape burning, controlled the historical demography and distribution of fire-sensitive conifer populations across Australia, Proceedings of the Royal Society B: Biological Sciences, 280(1773). 2013.
Biddle, J. M.; Linde, C.; Godfree, R. C., Co-infection patterns and geographic distribution of a complex pathosystem targeted by pathogen-resistant plants Ecological Applications 22(1) 35-52. 2012
Linde, C. C., and Selmes, H. 2012. Genetic diversity and mating type distribution of Tuber melanosporum in artificially planted truffiéres in Australia: Significance to truffle cultivation. Applied and Environmental Microbiology, 78: 6534-6539.
McDonald, B. A., and Linde, C. C. 2002. Pathogen population genetics, evolutionary potential, and durable resistance. Annual Review of Phytopathology 40: 349-379.
Story | Tuesday 2 May 2023
What's the science behind these ghosts?
Story | Monday 28 March 2022
Death cap mushrooms don't actually want to kill us. In fact, mushrooms don't care about us at all.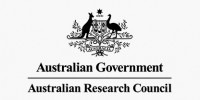 Story | Monday 17 November 2014
Story | Thursday 16 October 2014
Group research focus
Story | Sunday 7 July 2013
Dr Celeste Linde has been working with people in the Australian truffle industry who are having trouble producing their crop.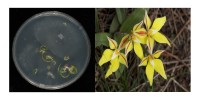 Event | Fri 17 January 2020
PhD exit Seminar Diversity of Serendipitaceae Mycorrhizal Associations of Australian Terrestrial Orchids