Keogh Group - Evolutionary biology & ecology of reptiles and amphibians
My primary research interest is the study and evaluation of evolutionary processes and we work mostly on reptile and frog systems because they are the animals I know the most about. My research interests and those of the group are quite broad. We 'concentrate' on four main research areas: molecular phylogenetics at all scales, comparative evolutionary biology, behavioural and molecular ecology, and natural history and conservation biology. Of course there is overlap between these research themes, particularly in some of the molecular methods used to tackle questions. What we do in each of these areas are described on my lab web site and have a look through our publications to get a better feel for what my group does.
For more information on our lab you can go to these links:
Group Leader
Divisional Visitors
Masters Student
PhD Students
Postdoctoral Fellows
Technical Assistant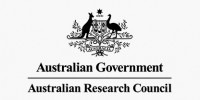 Story | Monday 17 November 2014
Story | Friday 29 August 2014
Dr Pepper speaks about her life as an early career researcher with the Research School of Biology.
Story | Monday 3 February 2014
Story | Tuesday 4 June 2013
Story | Thursday 8 November 2012
Story | Thursday 3 November 2011
Story | Friday 7 October 2011
Story | Tuesday 26 July 2011
Pages