Cockburn Group - Evolutionary ecology
Cooperative breeding occurs where more than two individuals combine to rear a single brood of young. It is extraordinarily prevalent in the Australian avifauna, for both phylogenetic and ecological reasons, and we are conducting a number of studies to understand this prevalence. Current work focuses on superb fairy-wrens and woodswallows, though we have worked with kookaburras, bee-eaters, kingfishers, thornbills, choughs and parrots.
Story | Wednesday 19 October 2022
Helen Osmond has watched the ins and outs of one superb fairy-wren population for three decades.
Story | Monday 19 September 2022
Spring isn't all it's quacked up to be. Pollen levels are high, magpies are terrorising cyclists and pedestrians alike, and protective duck parents are in attack mode.
Story | Tuesday 15 October 2019
Warmer temperatures linked to climate change are having a big impact on the breeding habits of one of Australia's most recognisable bird species, according to researchers at The Australian National University (ANU).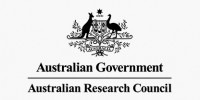 Story | Monday 17 November 2014
Story | Tuesday 10 September 2013
Shy birds stick together and gain courage through numbers, whereas bold birds go it alone according to new research.
Story | Monday 24 October 2011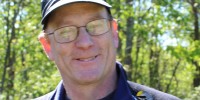 Event | Thu 18 October 2018
Biological variation is organized hierarchically; it exists among taxa, among populations, among genotypes or individuals, and within genotypes or
Event | Tue 24 July 2018
In recent years a number of high profile publications have used phylogenetically explicit comparative methods to attempt to explain the distributio