Crisp Group - Plant systematics and biogeography
Our research interests include:
Phylogenetics and classification of Australian plants
Reconstructing the origins and evolutionary diversification of flora
Biogeography and large-scale community assembly.
Selected publications
Toon, A., Cook, L. G., Crisp, M. D. 2014. Evolutionary consequences of shifts to bird-pollination in the Australian pea-flowered legumes (Fabaceae: Mirbelieae and Bossiaeeae). BMC Evolutionary Biology 14:1-11.
Crisp, M. D. and Cook L. G. 2013. How was the Australian flora assembled over the last 65 million years? A molecular phylogenetic perspective. Annual Review of Ecology, Evolution, and Systematics 44:303-324.
Sakaguchi, S., Bowman, D. M. J. S., Prior, L. D., Crisp, M. D., Linde, C. C., Tsumura, Y., Isagi, Y. 2013. Climate, not Aboriginal landscape burning, controlled the historical demography and distribution of fire-sensitive conifer populations across Australia. Proceedings of the Royal Society B: Biological Sciences 280:1-9.
Crisp, M.D. and Cook, L.G. 2012. Phylogenetic niche conservatism: what are the underlying evolutionary and ecological causes? New Phytologist 196: 681-694
Kondo, T., Crisp, M.D., Linde C., Bowman, D.M.J.S., Kaneko, S., Kawamura, K. and Isagi, Y. 2012. Not an ancient relic: the endemic Livistona palms of arid central Australia could have been introduced by humans. Proceedings of the Royal Society B, Biological Sciences 279: 2652-2661.
Thornhill, A.H., Popple, L.W., Carter, R.J., Ho, S.Y. and Crisp, M.D. 2012. Are pollen fossils useful for calibrating relaxed molecular clock dating of phylogenies? A comparative study using Myrtaceae. Molecular Phylogenetics and Evolution 63: 15-17.
Crisp, M.D., Burrows, G.E., Cook, L.G., Thornhill, A.H. and Bowman, D.M.J.S. 2011. Flammable biomes dominated by eucalypts originated at the Cretaceous–Palaeogene boundary. Nature Communications 2: 193.
Crisp, M.D. and Cook LG. 2011. Cenozoic extinctions account for low diversity of extant gymnosperms compared with angiosperms. New Phytologist 192: 997-1009.
Crisp, M.D., Trewick, S.A. and Cook, L.G. 2011. Hypothesis testing in biogeography. Trends in Ecology and Evolution 26: 66-72.
Biffin, E., Lucas, E., Craven, L., Ribeiro da Costa, I., Harrington, M. and Crisp, M.D. 2010. Evolution of exceptional species richness amongst lineages of fleshy-fruited Myrtaceae. Annals of Botany 106: 79-93.
Bowman, D.M.J.S., Brown, G.K., Braby, M.F., Brown, J.R., Cook, L.G., Crisp, M.D., Ford, F., Haberle, S., Hughes, J., Isagi, Y., Joseph, L., McBride, J., Nelson, G. and Ladiges, P.Y. 2010. Biogeography of the Australian monsoon tropics. Journal of Biogeography 37: 201-216.
Crisp, M.D., Isagi, Y., Kato, Y., Cook, L.G. and Bowman, D.M.J.S. 2010. Livistona palms in Australia: ancient relics or opportunistic immigrants? Molecular Phylogenetics and Evolution 54: 512-523.
Crisp, M.D., Arroyo, M.T.K. Cook, L.G., Gandolfo, M.A.G., Jordan, J., McGlone, M.S., Weston, P.H., Westoby, M., Wilf, P. and Linder, H.P. 2009. Phylogenetic biome conservatism on a global scale. Nature 458: 754-756
Crisp M.D. and Cook L.G. 2009. Explosive radiation or cryptic mass extinction? Interpreting signatures in molecular phylogenies. Evolution 63: 2257-65
Omland, K. E., Cook, L.G. and Crisp, M. D. 2008. Tree thinking for all biology: the problem with reading phylogenies as ladders of progress. Bioessays 30:854-867
Cook, L. G., and M. D. Crisp. 2005. Directional asymmetry of long-distance dispersal and colonisation could mislead reconstructions of biogeography. J. Biogeogr. 32:741-754.
Crisp, M. D., L. G. Cook, and D. A. Steane. 2004. Radiation of the Australian flora: what can comparisons of molecular phylogenies across multiple taxa tell us about the evolution of diversity in present-day communities? Phil. Trans. Royal Soc. B, Biol. Sci. 359:1551-1571.
Crisp, M. D., S. Laffan, H. P. Linder, and A. Monro. 2001. Endemism in the Australian flora. J. Biogeogr. 28:183-198.
All publications
Story | Thursday 17 August 2017
Fire plays an important role in shaping the Australian landscape and its flora and fauna. This influence is millions of years old, and is the focus of research led by Professor Emeritus Mike Crisp.
Story | Tuesday 2 May 2017
ANU biologists have named an unlikely pair of plants after Arnold Schwarzenegger and Danny DeVito, the stars of the 1988 movie Twins.
Story | Tuesday 20 September 2016
Story | Tuesday 6 September 2016
Did you miss the inaugural RSB public forum? Click here to listen
Story | Thursday 7 July 2016
David Kainer and Carsten Kulheim have published an article in The Conversation, which describes how Australia could use the diversity of its naturally occurring eucalypts to develop and sustainably farm variants with high yields of desirable essential oils, for new commercial purposes. 
Story | Monday 2 November 2015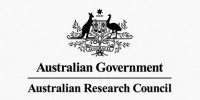 Story | Friday 23 November 2012