Gardner Group - Avian ecology and climate change
We are interested in understanding species' responses to environmental change. We make novel use of time-series available through museum collections and citizen science, with a particular focus on the effects of climate change on avian morphology. We work at a range of scales, from local, within-population dynamics up to continental-wide comparisons of different species in different climatic regions and regimes. We seek to understand the consequences of environmental change for the viability of populations: how climate drives changes in body size and shape, associated fitness costs for individuals and demographic consequences for populations. These factors ultimately determine the abundance and distribution of species so our work has a bearing on environmental management.
Event | Tue 4 December 2018
The ability of some birds to survive and breed in the hottest and driest habitats on the planet, despite their diurnal habits and high mass-specifi
Story | Thursday 30 April 2020
A bird study led by The Australian National University (ANU) provides new understanding of the ways birds and mammals respond to a rapidly warming world.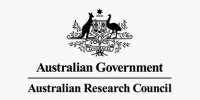 Story | Friday 10 November 2017
The Australian National University (ANU) has won $24 million in Australian Research Council (ARC) funding for 58 research projects across the University. 
Story | Thursday 29 September 2016
Group Research Focus.