Furbank Group – Improving photosynthesis and crop yield
Research in the Furbank Group focuses on the identification of enhanced photosynthetic properties in crop and model plant germplasm and improving C4 photosynthesis. In rice, the Group is using molecular techniques to install a CO2 concentrating mechanism as part of the IRRI led Bill and Melinda Gates Foundation-supported C4 Rice Consortium. In wheat, the Group works closely with the Grains Research and Development Corporation to identify genetic variation in photosynthetic performance and develop new tools for high throughput measurement of photosynthesis.
Technical Officers
Technical Assistants
Postdoctoral Fellows
Communication Officer
Group Leader
Divisional Visitors
PhD Students
Event Officer
Chief Operations Officer
Event | Wed 11 November 2020
This event is presented by Plantae, and co-hosted by the ARC Centre of Excellence for Translational Photosynthesis and the ARC Centre of Excellence in Plant Energy Biology.
Event | Fri 14 August 2020
In order to sustain and improve cotton (Gossypium hirsutum) production in future climates with increasingly hot mean annual temperatures and more frequent and extreme heatwaves, developing climate-adapted cotton cultivars is required.
Event | Wed 29 July 2020
This seminar will discuss the terabytes of unused satellite data that observe the natural world, yet have not been widely used for field biology, in the context of agriculture.
Event | Fri 17 July 2020
This research project investigates how photoassimilates moves from source leaves to other sink tissues that accumulate large amounts of carbohydrates. Many sinks such as stem and seeds/grains rely on the accumulation of sugars and starch during their development as they mature and become storage tissue.
Event | Mon 11 November 2019
A major goal for food and agricultural research is to increase the resiliency of agricultural systems to adapt to rapid changes and extreme conditions. Prof. Ronald will describe how genetic approaches are being used to generate the next generation of crops that will help farmers thrive in these challenging conditions.
Event | Thu 26 April 2018
Discovered 50 years ago in Australia, C4 Photosynthesis is one of the most efficient ways plants transform sunlight into food.
Story | Tuesday 3 December 2019
Research that could transform global rice production by increasing yields from the world's number one food crop has been boosted by five more years of funding.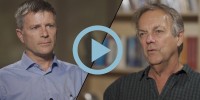 Story | Tuesday 14 May 2019
Professor Owen Atkin and Professor Robert Furbank from RSB analyse the ongoing issues around food security and the policy direction needed to ensure Australia's ongoing prosperity.
Story | Tuesday 29 January 2019
Human error, not human biology, largely accounts for the apparent decline of mortality among the very old, according to a new report by Saul Newman of the Research School of Biology, ANU. The result casts doubt on the hypothesis that human longevity can be greatly extended beyond current limits.
Story | Tuesday 2 October 2018
An international research team has found they can increase corn productivity by targeting the enzyme in charge of capturing CO2 from the atmosphere.
Pages