Ecology and Evolution Seminar Series
Seminars from the RSB Division of Ecology and Evolution (E&E).
Upcoming events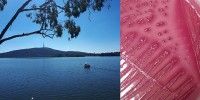 Speaker: Buddhie Nanayakkara, Gordon Group, E&E, RSB

E. coli is widely used as an indicator of faecal contamination of water.
Speaker: John Pannell, University of Lausanne

Plants display a spectacular range of sexual systems, mating strategies.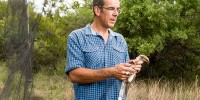 Speaker: Andrew McKechnie, University of Pretoria

The ability of some birds to survive and breed in the hottest and driest habitats on the planet, despite their diurnal habits and high mass-specific energy and water requirement