News & events
Events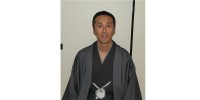 Speaker: Professor Gohta Goshima - Nagoya University, Japan. Host: Ursula Wiedemann

The mitotic spindle is a large molecular machine that controls chromosome segregation and cytokinesis in animal and plant cells.
Speaker: Assistant Professor Shu-Sin Chng - Host Denisse Leyton

Gram-negative bacteria can survive in harsh environments in part because of the presence of the outer membrane (OM), which comprises lipopolysaccharides (LPS) and phospholipids (PLs) in the outer and inner leaflets, respectively.
Speaker: Brooke Crowley, Departments of Geology and Anthropology, University of Cincinnati (Cincinnati Ohio, USA)

Understanding how animals move within and across landscapes is a conservation priority. However, monitoring dispersal, home ranges, and territories for cryptic, solitary, and rare animals can be challenging.